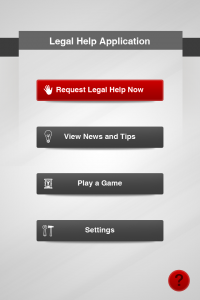 LA's Dopest Attorney™ 911
This new app is meant for a wide spectrum of iPhone and Android users. It's useful to those of us who are prone to getting in trouble with the law, and even for those of us who are "law abiding," but just want to be ready in case of that one time when you need a professional attorney's help. Either way, the LA's Dopest Attorney™ 911 app is the best and only way to have yourself protected in case you are about to get arrested and booked by the cops. In essence, the app allows users to contact a host of different people to let them know you've been busted and need help!! ASAP!!
Our provided services:
PHP / MySQL server setup for "News and Tips" publishing directly into both apps.
Mobile app designing for both iPhone & Android.
Q.A (Quality Assurance) for both apps on multiple devices.
iPhone App on iTunes:
Android App on Google Play:
Client's Feedback:
"They have been always ahead of schedule or on time. We have some unforeseen issues and slight changes in requirements, but they have worked with us. If anyone has the project nicely prepared and requirement set, they should have no problem completing jobs on time and within budget. Our project was closed a bit later than the milestone date because Apple has been rejecting our app with very stupid reasons that only Steve Jobs would understand, but the project was completed long time before the deadline. Thanks to the manager and developers!"
– Dennis Seo
← Back To Our Work